Google Adwords Management St Louis
Comprehensive PPC Adwords Account Management
At Web Design and Company, our team of qualified St Louis Adwords experts can manage your Google Adwords campaigns, and create a strategy for maximum ROI. Our expertly-managed Adwords campaigns are based around low spend rate, high click-through-ratios, and high conversion rates. Some of the agencies we work with include: Google Adwords, Bing Ads, Facebook, Twitter, Google+ Advertising, Linked In, YouTube, and other paid advertising platforms. We also work with Google Adsense, to create additional sources of income from your website traffic. When you need a local St Louis company to manage your Adwords ad groups or campaigns, look no further. Why use us?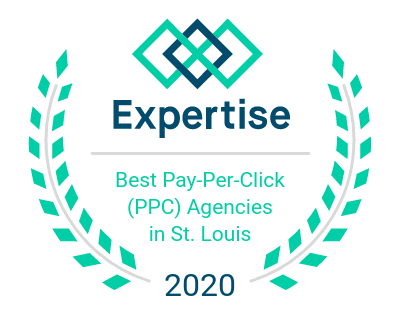 St Louis Adwords Campaign Management
By having Web Design and Company manage your PPC and Adwords campaigns, you can save time and money. Managing your PPC campaigns on your own can be time-consuming, difficult and confusing. We work within your budget to create a plan that returns a PROFITABLE result. Ever heard of the guy that spent over $10k on Pay Per Click, only to see no ROI? That will not be you.
Having a PPC campaign in place should supplement your organic results and ranking, not replace them. Just having a PPC campaign as your primary source of visitors is possible, but not very practical. The nice thing about PPC is that you gain instant position, rather than having to wait for Google or Bing's index to catch up with organic website changes. - David Kley Owner of Web Design and Company
Having the highest bid does not always mean you will show up on top. Google orders the ads on the page based on a formula called Ad Rank, which is a combination of bid amount, quality, and the expected impact of extensions and other ad formats. Check the quality of your existing ads.
What Makes You Better at Managing Adwords?
Web Design and Company is certified by Google in Adwords campaign management and advertising. What does that mean? That means our Adwords experts are certified by Google (the people who created Adwords) to create, modify, and enhance your PPC for the best possible results. Our team of PPC and Adwords campaign experts will create a plan that is custom for your business and budget, with a strong focus on return on investment. There are many different strategies that we implement to make your PPC campaign effective at returning a positive ROI. To keep it easy to understand, we have created a simple bulleted list of the basics.
Personalized PPC Campaigns
We shape our entire PPC campaign around what works for your business, and online goals. At Web Design and Company, there is no "set it and forget it" campaign structure, or a "templated approach" to managing PPC. Putting items in place such as negative keywords, location restrictions, maximum daily and monthly budgets, and optimum time of ad display are just a few of the ways we customize your ads being displayed for a maximum ROI.
Complete Transparency
When we manage your account, we view it as your intellectual property, not ours. Everywhere you spend your money, you will be granted full access to your campaign, day or night. Just by hiring us to manage your accounts, does not mean we own them. Reports are emailed to show you your monthly spend, ad campaign performance, conversions, and campaign modifications.
Ads Based Upon Your Goals
We can set up ads based upon what you are trying to increase. These boil down into 3 main categories: Impressions, Clicks, and Conversions. Impression advertising is when you are trying to promote brand or company awareness. Clicks is when your goal is to increase clicks or traffic to your website, or an individual webpage. Conversions is when you are trying to sell a specific product or service. Again, our PPC strategy is custom-tailored to the goals you are trying to accomplish.
Certified Google Adwords Experts
Web Design and Company is a certified Google Adwords partner, authorized to manage multiple Google paid networks across a varienty of display platforms. When you want the best Adwords management company in St Louis to optimize your PPC campaign, choose Web Design and Company. Get in touch to see how we can help you with your paid search goals and ambitions. We genuinely look forward to hearing from you, and introducing you to a positive experience with Pay Per Click advertising.
---
You probably came to this page searching for St Louis PPC Management services. Not what you were looking for? Take a look at the links below, for some of our services related to pay per click management and internet marketing.
---